The Northern Territory has registered two new cases of coronavirus, including the first in a remote community.
Key points:
A 43-year-old man in Katherine and a 30-year-old woman in Robinson River have tested positive for COVID
Greater Katherine, Robinson River and the surrounding homelands are in a 72-hour lockdown
A "rapid assessment team" and additional vaccines have been sent to Robinson River
A 30-year-old woman from the Robinson River community in Carpentaria Bay tested positive today.
She is a household contact with a 43-year-old fully vaccinated Aboriginal man from Katherine, who also gave a positive result today.
Greater Katherine went into a 72-hour lockdown from 6 p.m.
Prime Minister Michael Gunner said the development was "arguably the most serious update" for the NT since the start of the pandemic.
He said there was currently no clear link between the first case – the 43-year-old man – and the outbreak of Greater Darwin and Katherine last week.
He said the last known positive cases associated with Darwin and the Katherine outbreak were in isolation days before the latest cases became contagious.
Sir. Gunner said a "rapid assessment team" had been sent today to Robinson River, a community of about 350 people 800 kilometers east of Katherine.
The team includes health experts and police and extra vaccines.
Sir. Gunner said 77 percent of the Robinson River population was fully vaccinated and 87 percent of the population received their first dose.
He said anyone who is eligible but has not yet received their first or second dose of the vaccine will be offered it today.
A three-day lockdown for Robinson River and the surrounding homelands also began at 6 p.m.
Sir. Gunner said a test and vaccination flash for Robinson River would take place in the coming days.
Another team and additional vaccines were sent to the larger community of Borroloola, about 150 kilometers from the Robinson River.
Sir. Gunner said contact was made with the surrounding homelands to advise people to stay where they are.
He said the response to the outbreak would follow the "vaccine increase" plans outlined by his government last week.
"It's not the scenario we wanted, but we knew this day would come," he said.
"We have already set out to save lives."
Acting Chief Health Officer Charles Pain said authorities had been concerned about potential new cases in Katherine associated with last week's outbreaks and low test rates over the weekend.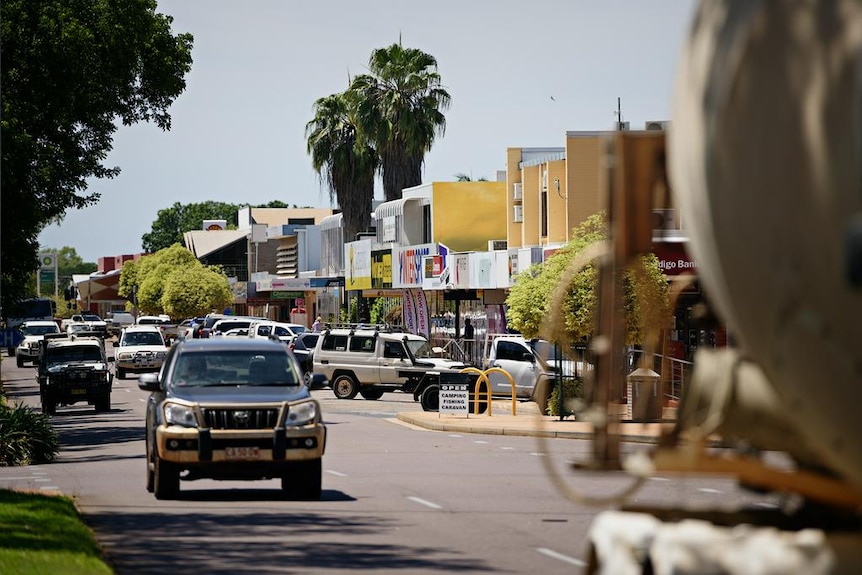 The mask rules for the city were extended for the third time this afternoon as authorities awaited wastewater results.
He said it was possible there had been "significant transfer" in Katherine since the outbreak and the registration of a case in Robinson River was a serious concern.
He said the community's relatively high vaccination rate was encouraging, but that the numbers in other communities "are not sufficient to hold back this kind of outbreak."
"We are in a very challenging time, there is no doubt about that," he said.
"I did not want anyone in the territory to be under any illusions – we are now in a struggle to get on top of this."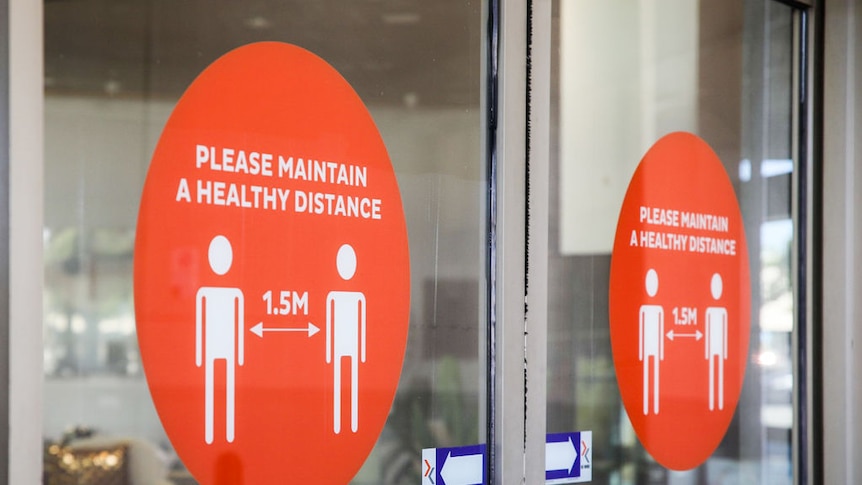 Loading form …
.